Bøger om CBD
Nysgerrig på CBD? Her er mine anbefalinger til gode bøger.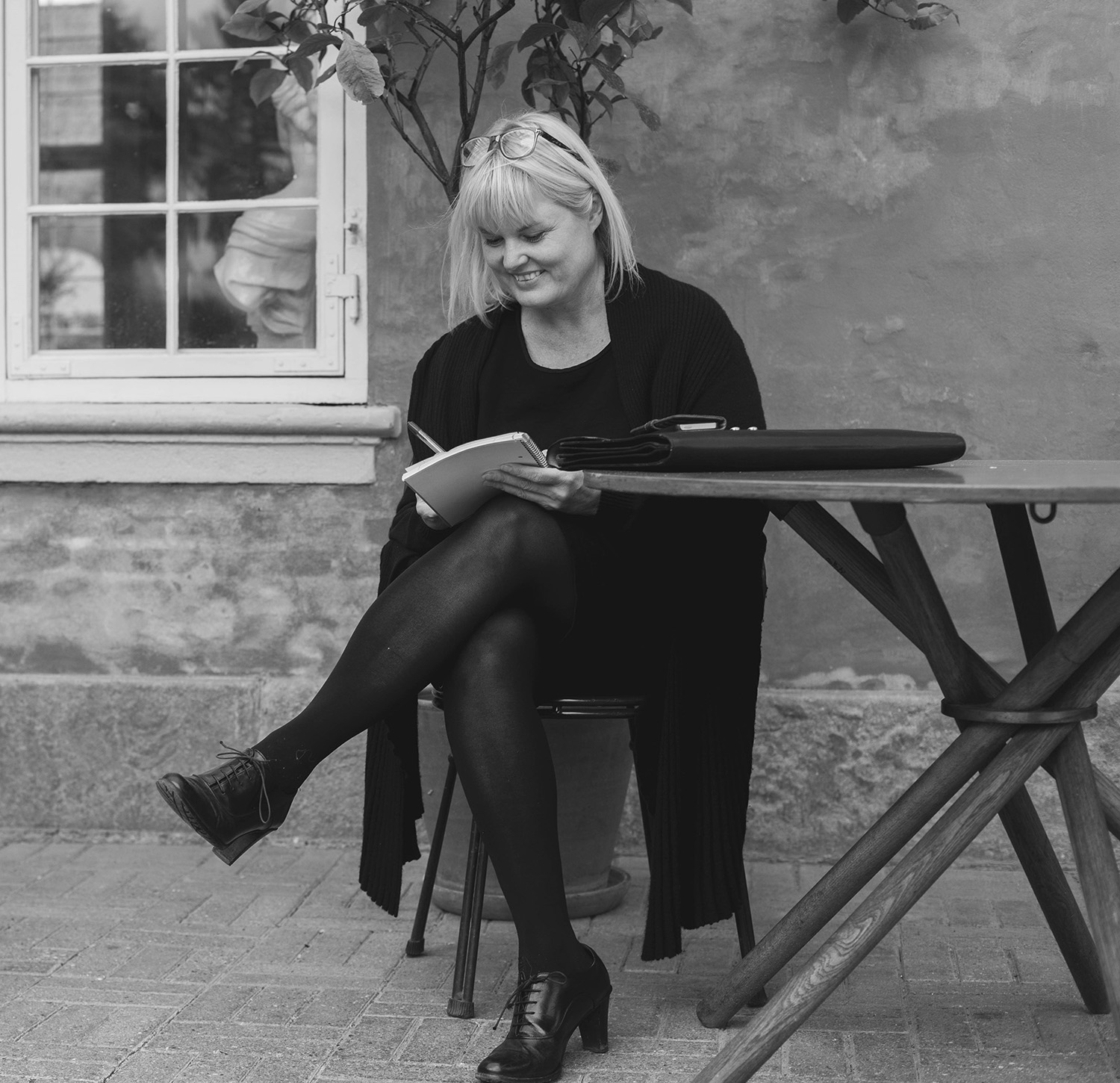 Udfordringen med CBD er, at der er så virkelig meget at lære. For hvordan ved man, om man kan stole på den information, man læser? 
Vi er stolte over at dele vores anbefaling om kvalitetsbøger med dig lige her. Dette er bøger, som er skrevet af anerkendte forfattere, og som alle er underbygget af data og seriøs forskning. 
Bemærk også, at vi som oftest medbringer disse bøger, når vi afholder egne arrangementer. Det betyder, at du let kan kikke i bøgerne, og se om du finder dem relevante. God fornøjelse!
PS: Langt de fleste af disse bøger er på engelsk. Vi har derfor her på siden valgt også at lave beskrivelsen af hver enkelt bog på det sprog, den er skrevet på. Vi har rangordnet bøgerne i vores anbefalede rækkefølge.

The CBD Bible: Cannabis and the Wellness Revolution That Will Change Your Life
by Dr. Dani Gordon (published in 2020, 311 pages)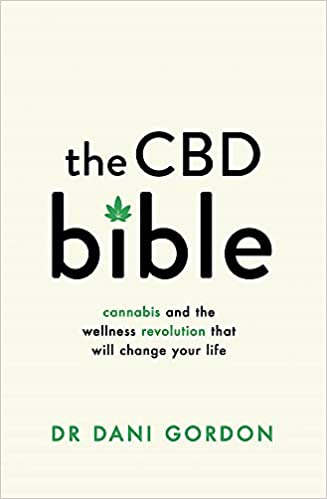 Amazon book description:
"Cannabidiol, more commonly known as CBD, has become the hot new wellness ingredient, appearing in everything from oils to edibles and skincare products. Yet this brave new world of CBD and medical cannabis is full of pseudoscience, misinformation and confusion. Now internationally-recognized expert Dr. Dani Gordon tells you everything you need to know in order to experience the benefits of this wellness revolution.
As a medical doctor with years of clinical experience in prescribing cannabis and CBD in many forms, Dr. Gordon is ideally placed to take us on an entertaining and enlightening journey about the cannabis plant and its benefits. She cuts through the hype, dispels the myths, and introduces us to the fascinating endocannabinoid system in our own body.
The CBD Bible offers the most up to date evidence on the use of CBD for anxiety, depression, insomnia, joint pain and many other health concerns. Dr. Gordon's reassuring and science-based advise will give you the confidence and the information to heal yourself with the power of plants.
Cannabis is Medicine: How CBD and Medical Cannabis are Healing Everything from Anxiety to Chronic Pain
by Dr. Bonni Goldstein (published in 2020, 355 pages)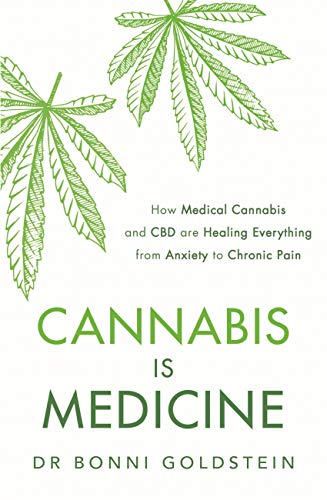 Amazon book description:
"In Cannabis is Medicine, medical cannabis specialist Bonni Goldstein, MD, explains the science behind the use of this amazingly therapeutic plant and describes in easy-to-understand detail the recently discovered endocannabinoid system, involved in almost every human physiological process. Over 4 million people in the US are healing difficult-to-treat illnesses with cannabis medicine, and although 33 states have medical cannabis laws, many physicians remain reluctant to discuss how this plant may be beneficial to health. This book is the comprehensive resource for patients and their loved ones who have not found answers with conventional medicines.
Dr Goldstein has helped thousands of suffering patients – including children – find relief with cannabis. In her revelatory book, she explains the current state of scientific research on more than 28 chronic medical conditions that have responded positively to treatment with cannabis, and offers actionable advise on using various forms of medical cannabis, including CBD, to treat a range of illnesses, navigating the medical cannabis industry, and detailed information on safety and legality.
As medical cannabis laws continue to evolve, it is more vital than ever for suffering patients to understand the benefits of this plant from an honest, medicine-based perspective. Educational, practical, and comprehensive, Cannabis is Medicine reveals the truth behind cannabis so patients can make informed decisions and improve the quality of their lives."
THE CBD BOOK: The Essential Guide to CBD Oil
By Mary Biles (published in 2020, 143 pages)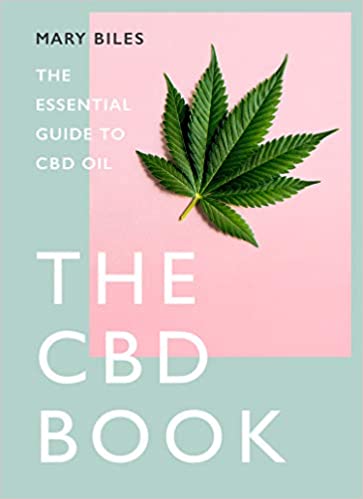 Amazon book description:
"CBD is the biggest word in wellness right now. This book will demystify the subject in an accessible way.
CBD is an all-natural compound found in the cannabis plant. Not to be confused with Tetrahydrocannabino (THC), the psychoactive component in the plant that causes the sensation of getting "high", CBD is renowned for its anti-inflammatory properties and is also used in pain-relief products.
The hype is massive. But what are the facts? This book, from a leading CBD expert aims to wade through the research and explain what CBD is, conditions it can help, how it can be used, etc."
A Quick Guide to CBD: Everything you need to know 
by Dr. Julie Moltke (published in 2020, 94 small size pages)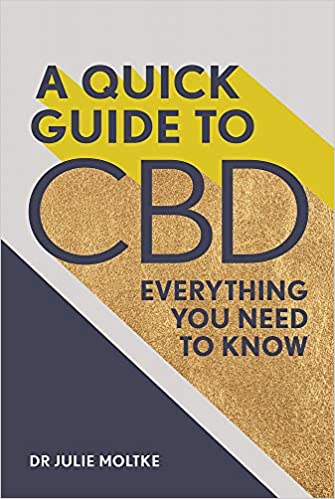 Amazon book description:
"Cannabidiol, better known as CBD, is a natural remedy with a range of incredible health benefits, and one of the fastest-growing wellness trends of recent years.
CBD is everywhere – and no wonder, as it has been found to help a huge range of conditions, including anxiety, insomnia and chronic pain.
A Quick Guide to CBD cuts straight to the facts, telling you all you need to know about CBD in simple terms. This book will help you discover how CBD can help you with specific conditions – and how it will improve your overall health and happiness too.
CBD specialist Dr. Julie Moltke explains
– The many benefits of using CBD
– CBD science for absolute beginners
– How and when to take CBD
– Vapes, oils, salves, gummies… what is the best option for you?"
CBD: A Patient's Guide to Medicinal Cannabis
By Leonard Leinow and Juliana Birnbaum (published in 2017, 317 pages)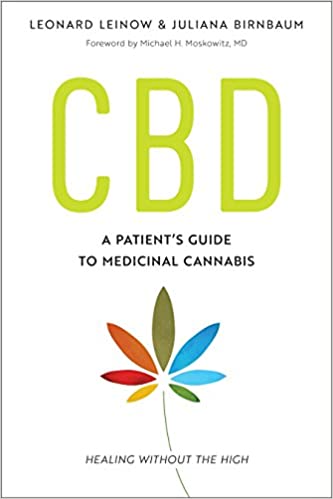 Amazon book description:
"This practical, accessible guide to using CBD-dominant cannabis contains a wealth of information for both first-time explorers and experienced patients who want to know more about safely treating a number of health conditions with remarkable results and low to no psychoactivity or negative side effects. CBD (cannabidiol) is a component of cannabis that can provide relief for conditions such as seizures, pain, inflammation, anxiety, depression, arthritis, and a number of other issues.
This book offers guidance on various forms of the medicine such as oil infusions, alcohol-based tinctures, capsules, and CO2 concentrated extracts. The information is organized by health condition and also by recommended CBD-rich stains, which do not produce the "highs" associated with THC. With dosage suggestions, potential side effects and contraindications, and the pharmacology of the plant, this is an essential guide for both doctors and patients looking for a nontoxic alternative to opiate-based pain medications and other pharmaceuticals.
While cannabis has been used for medicinal and recreational purposes for thousands of years, only in the last fifty years have scientists begun to shed light on the chemistry of the plant and its interactions with the human body. Research has lead to the discovery of a whole new system in the body, the endocannabinoid system, which plays a role in mediating functions such as appetite, immunity, mood, pain response, and memory. The authors present case studies, interviews with doctors who prescribe cannabidiol products, and the latest research regarding other active phytocannabinoids and terpenoids present in cannabis that are being studied for medical use. They also address the difference between CBD products derived from industrial hemp or in a lab, versus those made from medical marijuana using the whole plant.
In addition to offering comprehensive information on CBD-dominant cannabis therapy for humans, this book is the first to offer guidance for using the medicine for animals, with suggestions for dosage and delivery and useful forms and strains for common health issues in pets. Finally, the authors take a look at the future of cannabis medicine, charting trends in the legalization movement and suggesting how CBD might be used to fight the opioid epidemic."
Cannabis and CBD for Health and Wellness: An Essential Guide for Using Nature's Medicine to Relieve Stress, Anxiety, Chronic Pain, Inflammation, and More
by Aliza Sherman (published in 2019, 167 pages)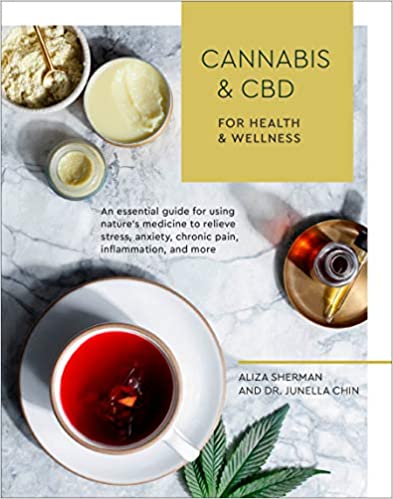 Amazon book description:
"With legalization of recreational cannabis in 10 states and medical marijuana in 33 states, interest is growing in cannabis-related health products, especially those made with CBD – a cannabinoid that has healing properties without the psychoactive effects of THC.
Cannabis and CBD for Health and Wellness demystifies cannabis and its history, and explains it simple and in straightforward language how to use it to treat myriad health and lifestyle issues.
With information on cannabis forms (tinctures, topicals, edibles, flowers, concentrates), methods of ingestion (smoking, vaping, capsules, patches, creams, and more), dosing (and micro-dosing), safety and storage, caregiving, and effectiveness for self-care, physical fitness, sexual arousal, aging, and more, this is the only book you need to start using cannabis – in a targeted and safe way – for better health."
CBD: The Hemp Miracle: How One Miraculous Plant Is Healing the Planet and Its People 
by Carol Merlo (published in second edition 2019, 128 pages)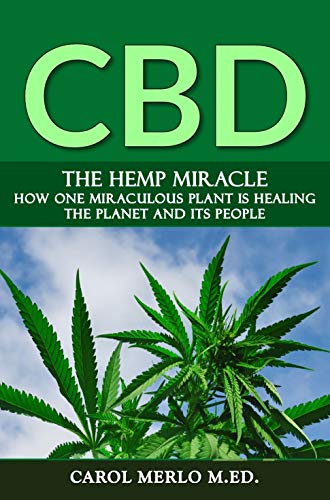 Amazon book description:
"This practical guide to understanding CBD and industrial hemp products is a detailed, yet easy-to-read tool for anyone who wants to feel better without wading through the fluff and buy products that work. Take it from someone who knows what it is like to be in pain and hates the hype." 
CBD Every Day: 60 Cannabis Recipes for Relief and Relaxation Without the high: How to Make Cannabis-Infused Massage Oils, Bath Bombs, Salves, Herbal Remedies, and Edibles 
by Sandra Hinchliffe (published in 2019, 150 pages)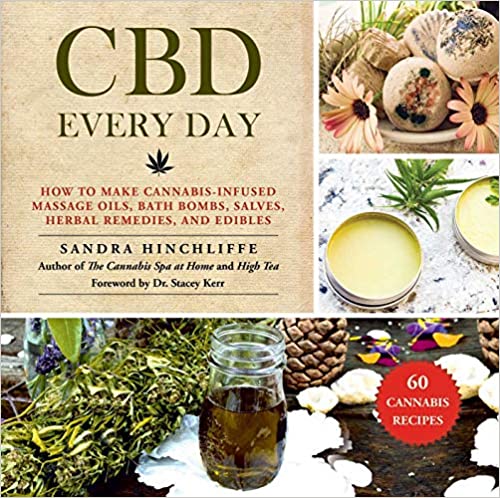 Amazon book description:
"CBD, otherwise known as cannabidiol, a much publicized and well-known cannabinoid from the cannabis plant, is loved by many cannabis connoisseurs and health professionals for the gentle relief and relaxation it offers.
Have you been curious about cannabis, but skeptical of "getting stoned"? Have you tried cannabis, but the psychoactive effects were uncomfortable? Would you like to enjoy the benefits of cannabis without the high? From a mild tingle to completely sober, Sandra Hinchliffe introduces a new world of cannabis pleasure and healing that you can experience every day!
In this book, Hinchliffe, author of The Cannabis Spa at Home and High Tea, expertly guides your CBD experience with more than 60 allergy-friendly, preservative-free, artificial fragrance and dye-free recipes, usage and technique guides, and dozens of gorgeous photos."
Potentialet af Cannabis (DENNE ER PÅ DANSK) 
af Helena Christensen (udgivet i 2020, 324 sider)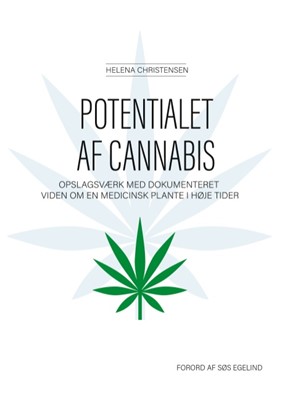 Plusbog bog beskrivelse:
"Potentialet af cannabis er en dokumenteret og videnskabelig bog om cannabisplantens aktive indholdsstoffer og medicinske egenskabet, hvordan cannabisprodukter fremstilles og hvad cannabis reelt set kan bruges til, forklaret på et niveau således at den almene borger kan følge med. Denne bog henvender sig til læger, patienter, pårørende og almindeligt sundhedsinteresserede såvel som naturfagliginteresserede, for at give et unikt og fuldkomment billede af evidensbaseret information om cannabisplanten.
Cannabis har været udnyttet for dets fiberindhold samt medicinske og euforiske egenskaber i mange tusinde år. Legalisering ses nu verden over, hvilket giver den danske befolkning samt resten af verden mulighed for at udforske cannabisplantens mange egenskaber. Cannabis er en af de mest udbytterige planter på Jorden med anslået 50.000 kommercielle anvendelser og i tusinder af år har mennesker brugt cannabisplanten til mad, tekstiler, papir, stof og fyringsolie. I dag har moderne forarbejdningsteknologier gjort det muligt at skabe alternative til benzin, plast, medicin mm.
Erfaringer gennem de sidste år, har vakt opmærksomhed på, hvor meget information der findes om cannabis på videnskabelige databasesider, for ikke at nævne hvor meget ikkevidenskabelig information der findes på internettet. Men yderligere erfaring fortæller også, at der er et behov for at beskrive dokumenteret information i én samle bog."